Visit Famous Movie Settings While Cruising Europe's Canals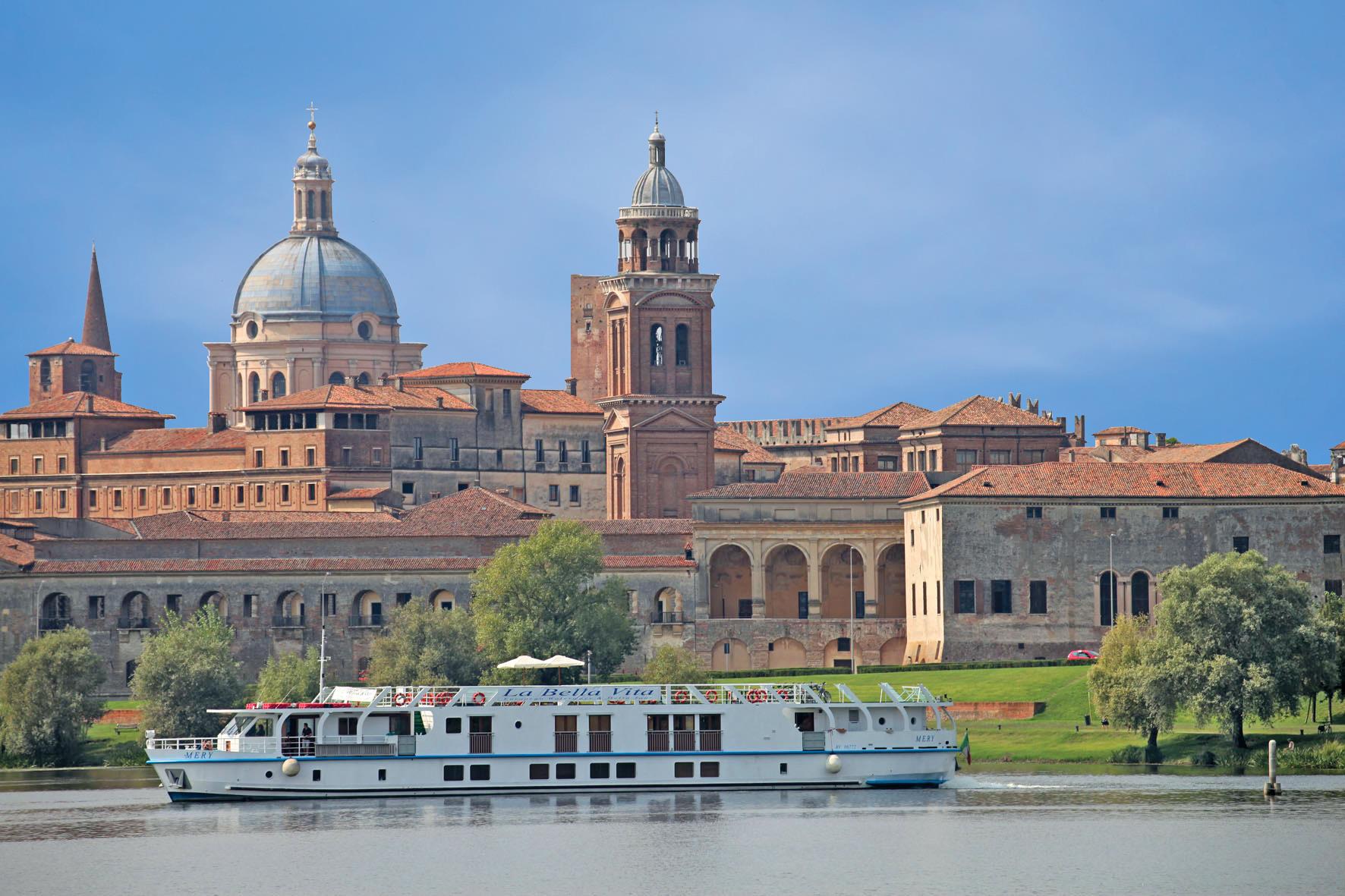 Many travellers say that their choice of holiday destinations are influenced by their favourite movies and TV series. Some will seek out the glamour of Paris, the 'City of Love', thanks to the popularity of shows like Emily in Paris. While others are captivated by the sophistication and elegance of the British aristocrats on a visit to the real-life estate of the fictional Crawley family from Downton Abbey. Or even enticed by the magic of Hogwarts School of Witchcraft and Wizardry on a trip to Warner Bros. Studio Tour's "The Making of Harry Potter" in London.
"A number of our luxury hotel barge cruises include excursions to the real-life settings of beloved movies and TV series. Other locations such as Paris are close enough to our routes that guests can incorporate them into their vacation plans before or after their cruises," noted Derek Banks, Managing Director of European Waterways.
Banks added: "The Eiffel Tower and Arc de Triomphe are favourites, of course. If you're an Emily in Paris fan, you can also visit the Jardin du Palais Royal, the Pont Alexandre III bridge and the Café de Flore, among others."
A Magical Theme on the Thames
Muggles can be witches and wizards for a day on a visit to the "Harry Potter Studio Tour" in London on a private family charter of European Waterways' hotel barge, Magna Carta. Cruising England's historic River Thames, a Harry Potter-themed charter can include visits to numerous sites associated with the movies on the vessel's six-night, all-inclusive journey. A tour of the studio soundstages and backlots reveals original movie sets that include Diagon Alley and The Great Hall. The attraction also includes costumes and props, as well as animatronic creatures and special effects.
In addition to seeing a recreation of the Great Hall during the studio tour, the real-life Great Hall and the iconic 16th century stone staircase – found at Oxford's Christ Church College – is also visited on the themed charter cruise.
The Magna Carta hotel barge also visits Downton Abbey on certain cruise departures – with a tour of the rooms, buildings, and grounds of Highclere Castle. The majestic, 1,000-acre estate in the English countryside is the real-life setting for the fictional Crawley family.
Taking the High Road
The spectacular, sweeping ruggedness of the Scottish Highlands have been the inspiration for many popular movies. They were the backdrop for James Bond's Skyfall, with Bond driving the Glen Etive Road to Loch Etive – a lake surrounded by snow-capped mountains. The region's castles have also enjoyed movie 'stardom'. Eilean Donan, visited aboard hotel barges Scottish Highlander and Spirit of Scotland, is one of the Highlands' most beautiful and famous castles. It makes a cameo in many movies such as The World is Not Enough and Elizabeth: The Golden Age.
The Highlands also offer a treat for Harry Potter fans, who will recognize the real-life route to Hogwarts – the Glenfinnan Viaduct – a railway structure spanning 1,000 feet and towering 100 feet above the ground. European Waterways can help guests arrange a ride on a "Hogwarts Express"-style steam locomotive that runs from May – October.
From France to Italy                                                                                                              
France has a wealth of history and culture, with many of its villages exquisitely preserved and serving as great movie locations. European Waterways' guests can visit some of the regions' real-life movie settings on planned excursions. Among the excursions offered by hotel barge Rosa in southwest France is a visit to Saint-Antonin-Noble-Val. The town, surrounding a Benedictine monastery built in the 8th century, is the real-life setting for The Hundred-Foot Journey. Chocolat with Juliette Binoche and Johnny Depp used the real-life village of Flavigny-sur-Ozerain in Burgundy as the fictional Lansquenet, visited aboard La Belle Epoque. Rosa and Anjodi, the latter which cruises the Canal du Midi, are TV stars in themselves, serving as "home" for Rick Stein's French Odyssey, a highly successful television cooking series.
Venice's Grand Canal and piazzas are also popular movie settings. Among them is James Bond's From Russia with Love and Casino Royale.  The Grand Canal is also the backdrop for Indiana Jones, the classic Don't Look Now with Julie Christie, and The Tourist, with Angelina Jolie and Johnny Depp. A cruise aboard hotel barge La Bella Vita includes the Venetian Lagoon and Canal Bianco.
"It's always exciting to walk in the footsteps of your favorite characters by visiting the real-life settings of their movies," said Banks. "But even if you just want to relax and enjoy the beautiful countryside, you're always a 'star' as a guest of European Waterways!"
About European Waterways
Hotel barging is a boutique, unique experience that offers an immersive and all-inclusive "gentle voyage of discovery" focusing upon the culture, history, fine wine, and gourmet cuisine of the cruise regions. Founded more than 40 years ago by Derek Banks and John Wood-Dow, European Waterways was among the first to operate on the Canal du Midi. Their efforts helped to ignite a new niche travel industry that proved instrumental in the revitalization of Europe's intricate network of scenic canals and inland waterways as tourism destinations.
With a 6-to-20-person capacity and 1:2 crew ratio, European Waterways is able to provide an impeccable level of on-board service and transport its guests the beautiful surroundings via bicycle, or on foot. In addition to this, there are daily, chauffeured excursions "off the beaten track" to a wide variety of enthralling locations and activities, from exquisite wine tastings to private tours of stately homes. With a fleet that spans nine countries, European Waterways is the largest luxury hotel barging company in Europe. For more information visit www.europeanwaterways.com.