South Korea is open for tourism as visa-free travel resumes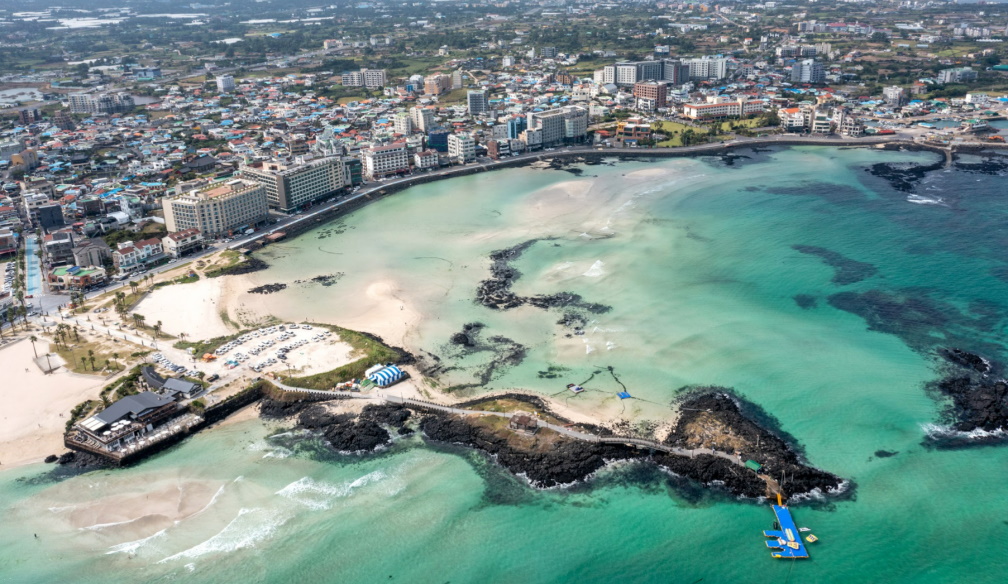 After years of uncertainty for travellers itching to touch down in the land of the morning calm, South Korea is fully opening to tourism. From 1 April, Australian and New Zealand travellers can enter South Korea without visas under the visa-free and visa-waiver arrangements which had been suspended due to COVID19. Non-visa holders must now obtain a K-ETA (Korea Electronic Travel Authorization) prior to travelling. Furthermore, travellers that meet vaccination requirements will be able to enter the country without the need to quarantine. 
The changes come at an opportune time for eager travellers hoping to enjoy South Korea during one of the best seasons of the year – spring. In case it's not obvious, here's why spring in South Korea is every traveller's dream.
Weather: In early March, an air of spring starts to spread across the Korean peninsula. Temperatures rise quickly from a chilly 2-11 degree range in March to 14-24 degrees in May. As the land thaws, the collective mood changes with it. Outdoor spaces like the many mountains, riverside parks, beaches and theme parks grow abuzz with people.
Spring flowers: With the warmer weather, pops of colour scatter the landscape in the form of Korea's spring flowers. Yellow sansuyu (cornelian cherry flowers) and purple azaleas are abundant across the country from late March, while cherry blossoms, the most anticipated of the spring flowers, bloom for a brief two-week window around late March/early April.
Stroll amongst the pink hued blossoms at Seoul's Yeouido Park or the picturesque Seokchon Lake Park. To enjoy the country's largest cherry blossom festival, head to Jinhae, a small naval town one hour from Busan on Korea's east coast. It's home to the Yeojwacheon Stream, the banks of which are adorned with the flowers. While you're there, stop for a photo on the "Romance Bridge" made famous by the K-drama of the same name.
Outdoors: More adventurous travellers should head for the hills as spring hiking is some of the best on offer. Explore huge mountains like Bukhansan or Gwanaksan. Right on Seoul's doorstep, they offer amazing views of nature against the city skyline. Or why not head farther afield to tackle the more challenging yet highly rewarding Mt. Seoraksan in the north-eastern city of Sokcho. 
To wind down after a hard day of hiking or sightseeing, enjoy the nightscape at one of many locations alongside Seoul's Han River Park like Nodeulseom Island or Seonyudo Park. The beautiful scene is made all the better by a cool cup of award-winning Boksoondoga Maekgolli available at nearby vendors on Nodeulseom Island. Budding buskers entertain audiences singing ballads or playing k-indie music, adding to the atmosphere. 
Islands and beaches: For beach lovers, South Korea doesn't disappoint, and spring's warmer weather is the perfect time to explore coastal regions and islands. Jeju Island is located on the country's southernmost tip and therefore sees average temperatures slightly higher than Seoul during the spring. Take advantage of the balmy weather to enjoy a clear bottom canoe ride through the azure waters of Hamdeok Beach, or hike Seongsan Ilchulbong, an ex-volcanic tuff cone, to watch the sunrise over the island. 
For a unique and extraordinary experience, head to Jindo Island in Korea's Jeolla Province to witness a phenomenon dubbed the "miracle sea road". Low tides cause the sea to part, forming a 2.8km long, 36m wide walkable natural bridge to a neighboring island. The phenomenon occurs throughout spring, but most often during April when the locals host a festival to celebrate. 
Baseball: One of the best ways to immerse yourself in Korean culture during spring is to attend a baseball game. Baseball is extremely popular in South Korea thanks in part to its unique "sportainment" culture. Stadiums throughout the country feature numerous themed zones, such as Incheon Stadium's "barbeque zone", where you can rent a barbecue and grill meat while watching the game live. Most popular are typically the designated cheering zones where spectators chant and dance in impressive unison not seen in other sports. The KBO (Korea Baseball Organization) season runs from March to October.
Theme parks: Theme parks are a hot spot in spring for young thrill seekers and families. Check out Lotte World in Seoul's central district of Jamsil, surrounded by the aforementioned Seokchon Lake Park. There's also Everland, South Korea's largest amusement park, located in Yongin, Gyeonggi-do. The park is an easy distance from Seoul via a subway and shuttle bus. Korea continues to expand its amusement park offering, with Lotte World opening a brand new amusement park in Korea's second largest city, Busan, at the end of this month.
Food: Foodies, particularly seafood fans, will enjoy Korea's spring specialties. Snow crabs, called "daege", are crabs caught off the easten coast of Korea, famous for their enormous size and delicious flavour. Port towns of Yeongdeok and Uljin are the best places to try the freshest catch and each host annual snow crab festivals. There, you won't need to look far to find a restaurant, the huge crab tanks and towering fiberglass crab statues will point you in the right direction. The spectacle alone makes these towns worth a visit. 
For further details on vaccination and travel requirements, please refer to the fact sheet here: http://english.visitkorea.or.kr/enu/KOO/OO_ENG_10_2.jsp?cid=2812071&readCount=25