Feel Inspired by Discovering the Unknown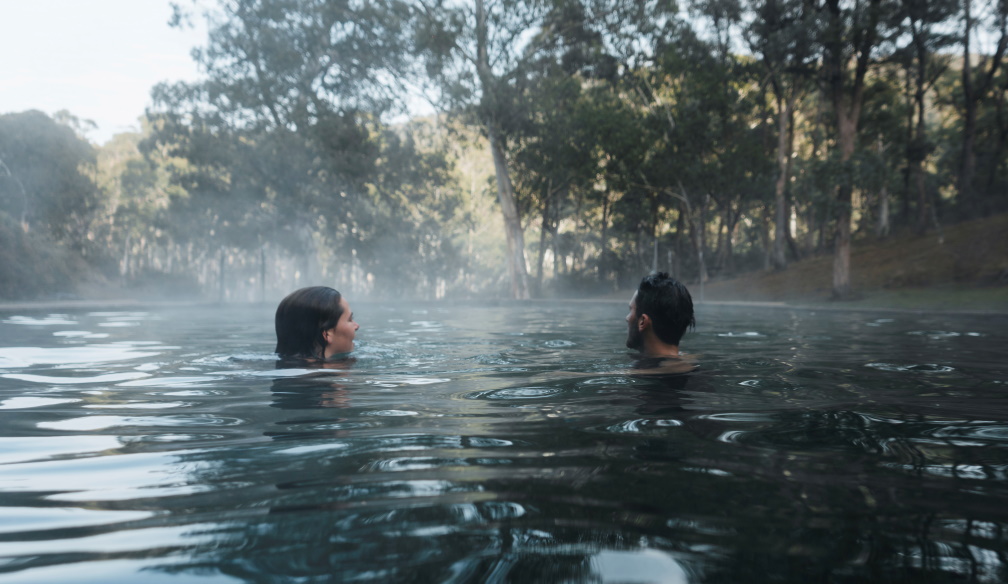 With modern wonders cocooned in cobbled city streets and jaw-dropping nature within easy reach, there's inspiration at every turn in New South Wales. And just when you think you've got it all figured out, this effervescent place unveils a new dawn, a new day and a thousand unexpected ways to surprise and energise you. Here, just a few to get you started…
Find your way into an icon's heart 
Perched atop the city like a curved steel crown, the Sydney Harbour Bridge draws you in from every angle. Step inside its stately South-East Pylon and you'll feel the pulse of its 90 years of living history. Here, the original lookout offers enchanting views all the way to the Blue Mountains, while its fascinating museum showcases The Coathanger's unfolding story. And on March 19, you can become part of this icon's tale as NSW celebrates its 90th anniversary with storytelling, exhibitions and street parades, even as far afield as Moruya. 
Feel the true meaning of 'mega' 
Be awed and floored by grand-scale nature. Just two hours' drive west of the city centre lies the Megalong Valley, where ancient waterways once chiselled towering escarpments to create an epic natural playground (and one of the Blue Mountains' best-kept secrets). Feel a new rush and explore this World Heritage-listed wilderness on horseback; hike historic trails, and unwind between the vines at Dryridge Estate. Your heart sings at Lincoln Rock, where the elements have carved a natural window into the sandstone, opening to views all the way to mighty Mount Solitary.
Be energised by new rhythms 
Sydney moves to the beat of its own drum and, each night of the week, live music fills the air with electricity – you feel it when you're singing the blues at The Vanguard; hip-hopping at The Metro Lair, or catching international headliners at the Factory Theatre and Soda Factory. Fancy a change of tempo? Slip beneath The Rocks and into Mary's Underground for smooth, jazz club vibes, big brass bands and a standout menu starring duck and lobster. Wherever your Sydney live-gig soundtrack takes you, every night feels young and full of possibility.  
Wash away the everyday 
Cleanse away stress without a single drop of water. Forest bathing experiences refresh body and mind in the tranquil glades of Morton National Park, Kamay Botany Bay and beyond. Re-centre yourself as the wind whispers through moss-garnished eucalypts and every shade of green fills your field of vision. The rejuvenation continues as you slip into the healing waters of Yarrangobilly's hot springs, and as you brace yourself for the cold, energising plunge into the Snowy Mountains' waterways, where secret waterholes like Rushes Bay at Lake Jindabyne and the Thredbo River's Friday Flat Pond, invigorate every sense. 
Discover your wildest side  
The locals are friendly wherever you venture in NSW, but meeting those with fins, feathers and fur is life-affirming. Swim with turtles on a snorkelling tour of the Tweed, meet Montague Island's penguins, and be charmed by Tasmanian devils near Barrington Tops on a tour of Aussie Ark. Out west near Bourke, the outback is teeming with wildlife – look deeper into Gundabooka National Park's untamed plains and spot elegant emus and red kangaroos, and watchful wedge-tail eagles soaring above. At nearby Toorale National Park, picturesque floodplains are nature's stage for dancing brolgas, raptors and migrating waterbirds. Breathing in all the rich layers of nature, you feel more alive than ever.  
For inspiration on Sydney, check out sydney.com.