From beaches to glaciers (yes, glaciers)
From the Mexican Caribbean to the icy tip of Chilean Patagonia, Latin America is teeming with adventure, fun and (yes, you guessed it) snaps for the 'gram.
So, what are just some of the most picturesque destinations in Central and South America? Here are our top picks.
1. Machu Picchu, Peru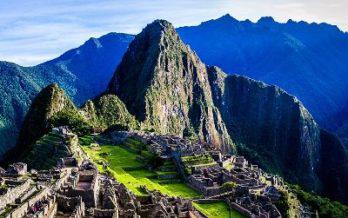 Scale the heights of the ancient Incas. Machu Picchu is without a doubt one of the few true wonders of the world, an old ruin high atop the Andes, with sweeping valleys and mist-covered mountains. One for the 'gram, for sure.
2. Galapagos Islands, Ecuador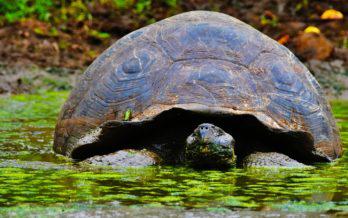 If Charles Darwin had a handy phone camera, it may not have taken him two decades to write his breakthrough work, On the Origin of Species. With a large number of endemic species across 21 islands, each a microcosm of wonder, you too can document this magical wonder of the world.
3. Salar de Uyuni, Bolivia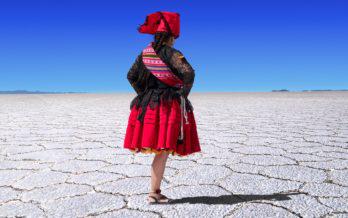 In the heart of South America is the other-worldly landscape of the Salar de Uyuni, Bolivia. Once a vast lake, the world's largest salt flat is now peppered with lagoons and volcanoes. Oh, and don't forget to see the flamingos and llamas that call this weird and wonderful place home.
4. Los Glaciares National Park, Argentina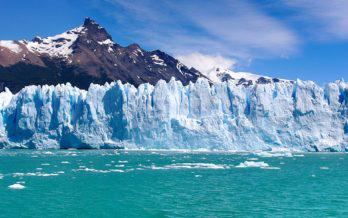 Glaciers in South America? You read that right. Los Glaciares National Park in Argentina is the country's largest national park, and home to the largest ice caps outside Greenland and Antarctica. It's a sight that even expert photographers will find hard to truly capture!
5. Torres del Paine, Chile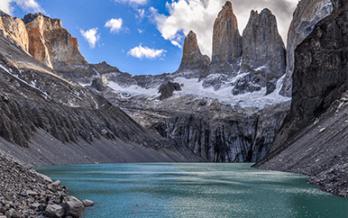 Sunsets in the Torres del Paine national park in Chile could be one of the most stunning Insta shots out there. With mountains, glaciers, lakes, rivers, and much more, there's plenty of picture-perfect snaps to be made among the natural beauty of this vast landscape.
6. Merida, Mexico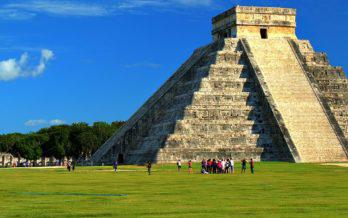 Merida: a colourful, Spanish colonial city on the Caribbean Yucatan peninsula. Well, it doesn't get much more 'grammable than that! Oh wait, it does! Because Merida is just a two-hour bus ride away from Chitchin Izta, a Mayan wonder, and surrounded by picture-perfect centones.
7. Havana, Cuba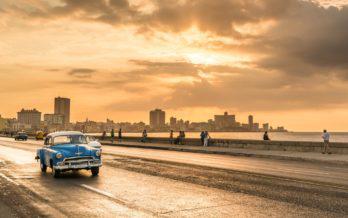 Imagine sitting at a bar sipping Cuba Libres in the warm Caribbean sun. Havana Cuba is an Instagrammable destination just waiting to be discovered. Having only relatively recently opened up to tourism, Cuba is a colourful and unique cultural wonderland just waiting to be found.
8. Iguazu Falls, Brazil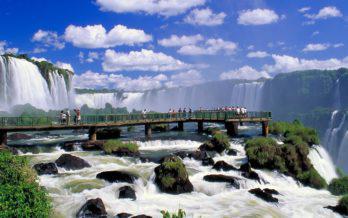 On the border of the Argentine province of Misiones and the Brazilian state of Paraná are the immense Iguazu Falls. While the falls have been used as sites in Hollywood movies, they have to be seen to be believed. Just hold on tight to your phone – it's a long way down!
9. Rio de Janeiro, Brazil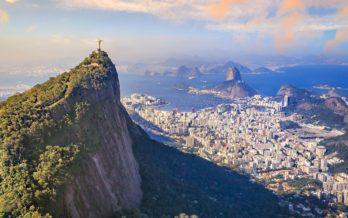 If colour and fun are your aesthetic, Rio is the town for you. It's hard not to find a good shot with adventure around every corner. From the top of the Corcovado peak to the steps of the Escadaria Selaron, the Brazilian capital has more photo ops than you'll know what to do with.
A whole continent to explore… and share.
South America is full of every kind of adventure, for every kind of traveller. From all-inclusive escorted tours to months-long nomadic trips, there is plenty to see (and snap) for everyone.
Images via South America Tourism Office