Unveiling Tasmania's Hidden Gems: Offbeat Destinations for the Adventurous Traveler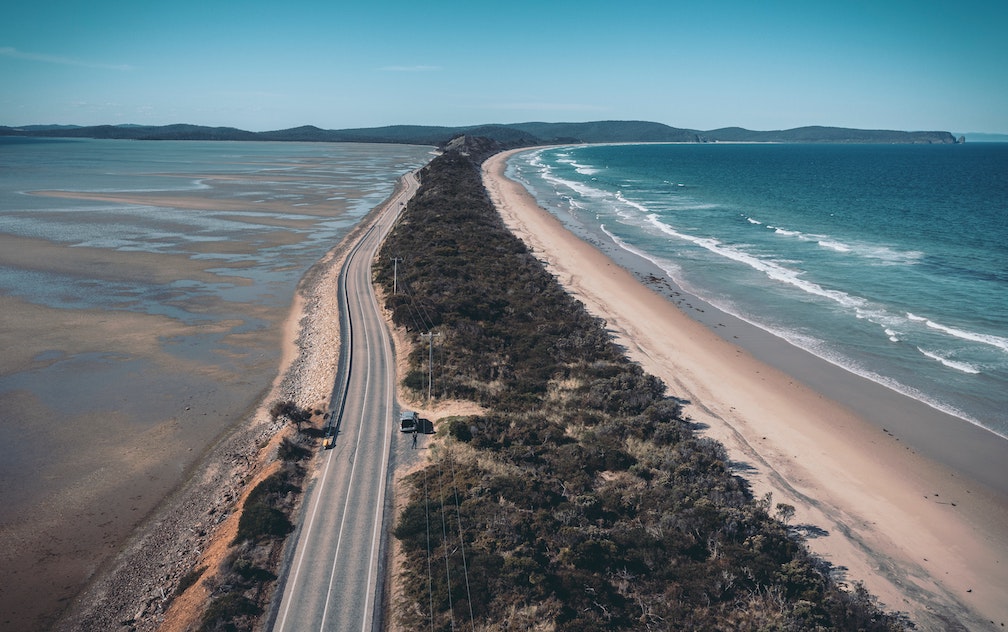 1. Maria Island National Park
Escape the hustle of city life and venture to Maria Island National Park. In this pristine island paradise, nature reigns supreme. With no cars or shops, this serene haven offers an abundance of wildlife, historic ruins and breathtaking coastal scenery. 
Spend your days exploring the island's diverse trails, encountering wombats and kangaroos and taking in the panoramic views from the summit of Bishop and Clerk.
2. Bay of Fires
Prepare to be mesmerized by the untouched beauty of the Bay of Fires, a coastal wonderland in northeastern Tasmania. This secluded paradise is perfect for beach lovers and outdoor enthusiasts because it is famous for its crystal-clear waters, pristine white sandy beaches and vibrant orange-hued granite rocks. 
Take a leisurely stroll along the beach, swim in the turquoise waters or embark on a kayaking adventure to truly appreciate the area's natural splendour.
3. Freycinet Peninsula
Nestled on Tasmania's east coast, the Freycinet Peninsula beckons with its dramatic landscapes and unspoiled beauty. Explore Freycinet National Park, home to the iconic Wineglass Bay, one of the world's top-rated beaches. Embark on the challenging hike to the Wineglass Bay Lookout, rewarded with breathtaking views of the crescent-shaped beach and the surrounding granite peaks. 
Additionally, don't miss the opportunity to indulge in fresh seafood at the nearby fishing village of Coles Bay.
4. Bruny Island
Discover the enchanting Bruny Island, a haven of tranquillity and natural wonders just off the southeastern coast of Tasmania. Indulge in the island's gastronomic delights, including fresh oysters, cheese and local produce, while enjoying the breathtaking coastal vistas. Explore the diverse landscapes, from towering sea cliffs to pristine beaches and join a wildlife cruise to witness playful seals, dolphins and migrating whales.
Final thoughts
Tasmania is a treasure trove of offbeat destinations, offering unique experiences for the adventurous traveller. Tasmania has it all, whether you seek pristine nature, stunning coastal landscapes or encounters with rare wildlife.
Venture off the beaten path and unveil the hidden gems of Tasmania and create memories that will last a lifetime.