Travel and lifestyle news from Western Australia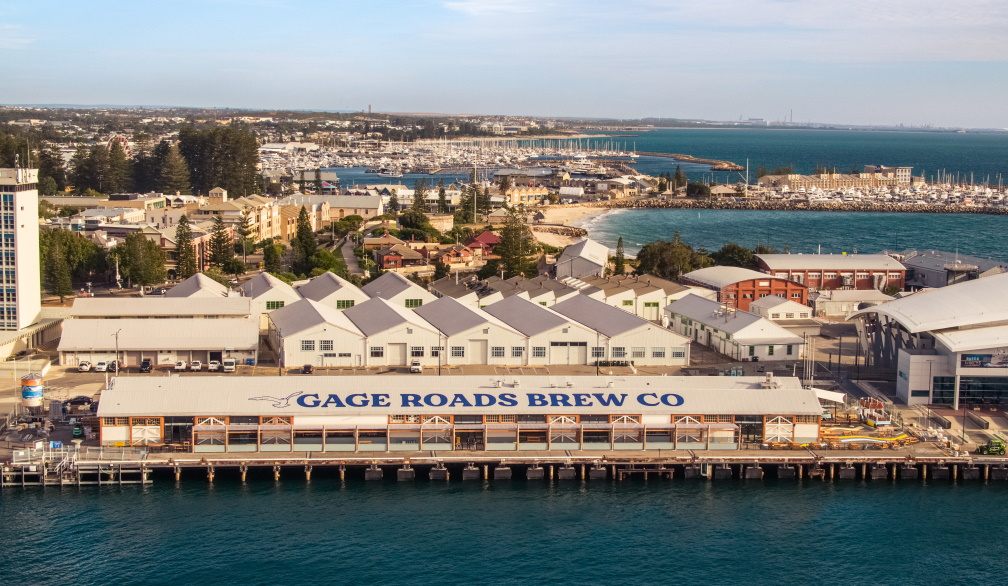 Western Australia welcomes back interstate and international travellers
Western Australia has welcomed its first international and interstate arrivals since the WA border fully reopened at 12.01am on Thursday, March 3. It was a special moment as friends and families reunited at Perth Airport, and WA reconnected with the world. Chocolate quokkas, quokka toys and Happy the Quokka were there to welcome visitors back.
The border opening will allow for safe travel into WA from interstate and overseas, with vaccination and testing requirements on arrival, pending the latest health advice.
For more information about travel to and from WA, please visit the WA Government COVID-19 Travel website.
Ningaloo's gentle giant back for 2022 season
Western Australia is preparing for another successful whale shark season, following recent sightings of the world's largest fish at Ningaloo Reef in the State's Coral Coast. In 2021, a record number of 34,000 visitors travelled to Exmouth and Coral Bay to swim with whale sharks, that migrate to the shores of WA between March and July each year to feed on plankton and krill. UNESCO World Heritage-listed Ningaloo Reef remains one of the best places in the world to swim with whale sharks. Not only are sightings reliable - with one of the highest interaction rates, boasting 96 per cent last season - but they're responsibly run by a small group of licensed professionals to ensure a sustainable and eco-friendly whale shark experience.
Rottnest Island's new developments
In exciting news for Perth's island playground, a major revamp of Rottnest Island Lodge has received development approval. The $40 million proposal includes a range of new accommodation, including affordable and premium options consisting of 46 new boutique-style rooms and 56 refurbished rooms. The redevelopment will also feature new food and beverage facilities – including a restaurant with a focus on WA produce, café, gelato bar, a wellness centre, community space and two pools. The redevelopment of the Rottnest Island Lodge is anticipated to start in mid-2022, with a completion date of 2025.
Visitors to Rottnest (Wadjemup) are now welcomed by a new spectacular nine-metre-high sculpture. Called Koora-Yeye-Boordawan-Kalyakoorl (Past-Present-Future-Forever), the sculpture depicts a Noongar warrior and breaching whale, creating a powerful statement at the end of the main ferry jetty where visitors arrive. It puts the finishing touch on a range of improvements and upgrades which embrace the Island's cultural heritage and ensure the long-term sustainability of WA's beloved tourist destination. This includes:
A $4.5 million revitalisation of the Settlement Mall improving services, accessibility, and family-friendly amenities, featuring new paving, seating and shade shelters; and
$2.2 million in new comforts at the Island's premier swimming spot, The Basin, including new toilets, seating, shade shelters, barbecues and beach showers.
SeaLink Rottnest has also recently launched a new vessel to its fleet. Quokka 3 allows for additional capacity and an expanded schedule for guests travelling to the island.
WA beaches are officially the best in Australia
Western Australia is home to some of the best beaches in the world, and now it is official thanks to Tripadvisor's recent 2022 Traveller's Choice Awards – with WA taking out more awards than any other state in Australia. The picture-perfect Turquoise Bay in Exmouth – the gateway to the World Heritage-listed Ningaloo Reef - not only took out number one spot in the Top 10 Beaches in the South Pacific, but also came in third in the Top 25 Beaches in the World. Runner-up in Top 10 beaches in the South Pacific went to Cable Beach in Broome, famous for its incredible sunsets and camel trains on the beach. Greens Pool in Denmark, located in WA's Great Southern region, took out fourth place; and Cape Le Grand National Park in Esperance – where visitors can share the beach with the friendly resident kangaroos at Lucky Bay – came in eighth.
Adding to the accolades, Misery Beach near Albany was recently crowned Australia's Best Beach, as part of Best Australian Beaches 2022. Located in Torndirrup National Park, the stunning 200-metre stretch of secluded beach is sheltered from the prevailing winds, making it ideal for swimming and snorkelling. Misery Beach is a five-hour drive south of Perth, and about 20 kilometres away from the picturesque city of Albany in WA's Great Southern region.
Gage Roads Brewing opens at Fremantle's Victoria Quay
Gage Roads Brewing opened the doors to its first public-facing venue last month, taking over the historic A Shed building at Fremantle's Victoria Quay. Built in 1926, the 100-metre-long dockside cargo shed at the entrance to the harbour has been transformed into a brewery, restaurant, bar and family-friendly venue – with much of the shed's heritage still retained throughout. Located right on the Walyalup Waterfront, the venue also includes a 100-metre strip of alfresco seating overlooking the ocean between Fremantle and Rottnest Island, from which Gage Roads took its name, plus a children's play area. Guests can sample the full range of Gage Roads beers on tap, poured direct from 16 different tanks, along with a rotating list of brewery-only exclusive brews. On the food menu, Executive Chef Danny Sanchez serves up bites and share plates inspired by the sea and local WA produce, as well as woodfired pizzas. The brewery is part of Fremantle's Victoria Quay revitalisation project – which looks to develop the port precinct into a major tourism and recreation space.
LIFESTYLE & CULTURE
Australian first Aboriginal art exhibition opens at AGWA
In an Australian first, the Art Gallery of WA (AGWA) is set to launch a landmark exhibition of Aboriginal art from the Pilbara region in WA's North West. Tracks We Share: Contemporary Art of the Pilbara will feature over 200 works from more than 70 artists, highlighting and celebrating the diverse art of the Pilbara region in WA's North West. Opening in March 2022, the exhibition is one of the outcomes from the multi-year project that has mapped the Pilbara's Aboriginal art movement for the first time, a collaboration between WA non-profit arts and cultural organisation FORM and Pilbara Aboriginal art centres and artists. 
Beach Goals at Sculpture by the Sea
A set of Australian Football League (AFL) goal posts are set to pop up at Perth's iconic Cottesloe Beach as part of the 2022 Sculpture by the Sea event. Perth artist collective Heavy Duty will exhibit this large-scale interactive installation, which unite two Australian icons – AFL and the beach. The 7.5-metre-tall artwork will be installed in the shoreline at Cottesloe Beach, and visitors will be invited to kick a football through the partly submerged goals. Taking place from March 4 to 21, Sculpture by the Sea is one of Perth's largest free public events. Visitors can expect to see more than 70 works from artists across Australia on display on Cottesloe's white sand beaches, and along the surrounding grassed areas – creating a stunning sculpture park.
Ningaloo takes centre stage in Tim Winton documentary series
One of WA's most spectacular natural wonders, the World Heritage-listed Ningaloo Reef, is set to be the subject of a major three-part documentary series. Written by one of WA's most well-known authors, Ningaloo by Tim Winton will highlight the reef's fascinating and unique wildlife, set in the region's 600-plus caves. Adaptations of Tim Winton's novels Dirt Music and Breath, which have both been released in the past few years, were filmed in WA's Kimberley, Golden Outback and Great Southern regions; with this documentary set to showcase another iconic location in WA's Coral Coast. Ningaloo with Tim Winton will premiere in Australia on ABC in 2023.
Perth to host Golden Oldies World Rugby Festival in 2023
Perth is set to welcome rugby players and supporters from around the world when it plays host to the Golden Oldies World Rugby Festival in 2023. Taking place from March 19 to 16, 2023 at Perth's Langley Park, the festival will combine social and competitive grade games for players and tourism experiences for visitors. Festival packages are now available for purchase, which includes tickets to the festival, social events, accommodation and day tours. The Golden Oldies is a series of global sporting festivals for recreational and social players in the 35-plus age brackets. The rugby festival will be the third Golden Oldies festival to be held in Perth, following the Golden Oldies Netball Festival in 2007 and the Golden Oldies World Rugby Festival in 1991.
FOOD & WINE
Margaret River's latest restaurant offering Frui Momento
Frui Momento is the highly anticipated joint venture between award-winning chef Seth James (former head chef at Wills Domain) and winemaker Larry Cherubino. Located in Wilyabrup in the Margaret River region, the stunning restaurant – which opened in January 2022 – seats up to 60 guests. The interiors feature local stone and recycled timber, plus French doors and picture windows overlooking the rose gardens, grape vines and lake. Guests can expect a contemporary, pared back menu with a choice of two or three courses focusing on local produce with an Asian influence, inspired by James' travels. The restaurant also features an alfresco champagne lounge – serving caviar, seafood and charcuterie, and a cocktail bar.
Old Young's Kitchen opens in the Swan Valley
Perth's Swan Valley wine region, located less than a 30 minute drive from the CBD, has welcomed the opening of a new venue, Old Young's Kitchen. Located next door to the popular Old Young's Distillery, which specialises in hand crafted gin and vodka, the restaurant complements the existing distillery tasting room. Head chef Rohan Park, formerly of Fervor, delivers a menu that focuses on fresh, hyper-local and sustainably produced ingredients with plates designed for sharing. The drinks menu heroes the region's wine and beer offerings, and Old Young's spirits are a focus in the cocktail selections.
Perth's latest bar and restaurant offerings
Picada is a new Spanish-inspired tapas restaurant that has recently opened in Perth's Hibernian Place precinct. Taking over the former Arthur & Co, chef Graham Arthur – the original chef behind one of Perth's longest running tapas bars Duende – brings together a passion for Spanish food and quality WA produce. Serving up sangria and cocktails in a Mediterranean-style setting, the space is ideal for social gatherings with family and friends.
Naber + IIII is the latest venue to hit the revitalised Leederville precinct. The neighbourhood bar combines two separate venues – fine-dining bar Naber, which overlooks Oxford Street, and relaxed all-day courtyard IIII (pronounced four) located out the back of Electric Lane. Both the food and drinks menu hero local producers, with verbal specials rotating weekly.
Located on the corner of Beaufort and Newcastle Street in the cultural hub of Northbridge, Ruinbar is the latest venture from one of Perth's hospitality heavyweights Miles Hull, one of the original founders of the iconic Little Creatures. The 300-person venue has taken over a previously dilapidated heritage building, with the interiors inspired by eastern European ruin bars. The courtyard area currently plays host to alternating food trucks over weekends, with plans underway to open an Australian style pizzeria. With a third of the bar's 18 taps reserved for local WA beers and a steady rotation of Australian beers on the remaining taps, there is a beer-for-all – plus Aperol spritz and Paloma cocktails to suit all tastes.
Another award-winning Perth hospitality operator, John Parker, has opened a third venue at the recently redeveloped Karrinyup Shopping Centre. Dandelion is a sprawling two-story venue that includes two bars, a kitchen and distillery. Dandelion Spirits Co is a bespoke distillery creating craft gins and vodka in-house, and forms the centrepiece of the bar floor. Alongside the spirits is a seasonal rotating tap of easy drinking wines, and the open plan kitchen includes a rotisserie grill and wood fired oven, allowing Executive Chef Chase Weber to play with fire in his style of cooking.
Perth CBD's latest restaurant and bar Any is anything but ordinary, offering guests a progressive and topical dining experience. Whether you're after a delicious tasting at the Chef's Table, an intimate a la carte experience in the dining room or a tasty drink in the lounge bar, Any looks forward to welcoming all diners with its motto, 'anytime, anywhere, anything.' Previously working in the kitchen at Rockpool and Print Hall, Perth-born chef Josh Gray guarantees a fine dining treat.
Old Courthouse in Fremantle is new again
One of Fremantle's iconic heritage buildings, The Fremantle Courthouse, has been given a new lease on life, re-opening as the Old Courthouse. Originally built in 1899 and operating as a courthouse and police station until 2001, the 122-year old building has been transformed into a sleek bar and casual eatery. The historic court rooms now serve local brews, wines and a range of premium spirits, with reference to the building's history highlighted throughout, including the magistrate's bench and witness stand. The bar leads to an enclosed pavilion, a leafy outdoor beer garden and large grassed area.
TOURS, ATTRACTIONS & ACCOMMODATION
New luxury accommodation in the Swan Valley
Visitors to Perth's Swan Valley wine region can now treat themselves to a luxurious overnight stay, thanks to the opening of the Wine Barrel at The Swan Valley Retreat. Located less than a 30-minute drive Perth CBD, the new architecturally designed villa – which takes inspiration from the region with its wine barrel design – complements the existing Cabernet and Merlot rooms. Guests at the Wine Barrel will be able to enjoy their own private panoramic sauna with outdoor shower, and a cedar hot tub located on the desk and overlooking the properties surrounds. Inside the room, relax amid the high ceilings, stylish furnishings and a giant freestanding bathtub with its own smart TV. All guests receive a complimentary welcome platter on arrival and a bottle of local sparkling wine, as well as a gourmet breakfast delivered to the room each morning. The property also has an on-site day spa, with hydrotherapy, floatation therapy, clay treatments and facials available. Opening rates at this adults-only retreat start from $745 per night.
Dryandra Woodland WA's newest national park
The Dryandra Woodland is WA's newest national park. Located near the town of Narrogin, a two-hour drive south-east of Perth, the Dryandra Woodland National Park is the first national park in WA's Wheatbelt region. A popular destination for wildlife enthusiasts, campers and bushwalkers, Dryandra is also home for some of Australia's rarest and most vulnerable wildlife, including numbats, woylies, brushtail wallabies, chuditch, quenda and the mound-building malleefowl. The conversion of the former State forest to national park, including the creation of two class A nature reserves, will help ensure the future protection of its native animals – including more than 100 species of birds and 24 mammals. The numbat population – WA's animal emblem – has increased at Dryandra in recent years thanks to a conservation program led by the Department of Biodiversity, Conservation and Attractions. It is also home to Barna Mia, a predator-proof animal sanctuary where visitors can see rare and protected wildlife, including numbats in their nocturnal environment, on a guided walk. Basic accommodation is available at Lions Dryandra Village, and campers are welcome at Congelin Campground and the new Gnaala Mia Campground, which have campsites suitable for tents, camper trailers and caravans.
Mandurah's latest coastal attractions
Located a one-hour drive south of Perth, the coastal city of Mandurah has recently welcomed a number of exciting new tours and attractions. At the family-friendly Mandurah foreshore precinct, a new circular estuary pool has opened to the public. Kwillena Gabi Pool, meaning 'dolphin waters' in Whadjak Noongar language, features floating pontoons shaped in a circular formation, as well as a surrounding paved pedestrian area, shade structures and a small jetty. With a maximum depth of almost 4.5 metres, and an accessible wheelchair ramp, the pool is suitable for all ages and abilities to enjoy.
Visitors to Mandurah can now discover the city on a free guided walking tour. Learn about the coastal city's incredible art installations, waterways and history of the region. Tours run every Friday, Saturday and Sunday, departing from the Mandurah Visitor Centre, and taking in Mandjar Bay, Stingray Point and the Eastern Foreshore. For those wanting to explore the city and waterway at their own pace, e-bikes and e-scooters are now available to hire from The Bike Kiosk Mandurah.
Right on the waterfront at Mandurah Quay Marina, Boundary Island Brewery has opened its doors. Visitors can enjoy a cold brew that's produced in-house using locally sourced products in Mandurah, whilst enjoying ocean views.
Visitors to the Mandurah and Peel region currently have the chance to go in the draw to win over $32,000 worth of prizes from across the business community – which includes hospitality venues and tourism business – as part of the Peel Real Deals campaign. Further information is available on the website.
Perth's Optus Stadium crowned Australia's best
Perth's world-class Optus Stadium has capped off an incredible 2021 by taking out the public vote as Australia's Best Stadium at the 2021 Stadium Awards on Austadiums. The fan-favourite venue collected 29 per cent of the votes, ahead of the Melbourne Cricket Ground and CommBank Stadium. It also claimed the top gong for Best AFL Stadium following its overwhelming success as host of the 2021 Toyota AFL Grand Final. Optus Stadium is set to host another action-packed line-up for 2022, with the National Rugby League's (NRL) State of Origin on June 26, the ICC Men's T20 Cricket World Cup from October 16 to November 13, and the 2022 AFL Premiership Season from March to September.
Lake Argyle Resort joins G'day portfolio
The iconic Lake Argyle Resort near Kununurra in WA's North West has recently joined the G'day Groups growing portfolio of regional accommodation operators. The 'Jewel of the Kimberley' is set on the expansive Lake Argyle – one of the largest man-made lakes in the Southern Hemisphere – and is surrounded by breathtaking landscape, rich in colour and abundant in local wildlife. The resort offers a range of activities including boat cruises fishing, aquatic hire, plus the most breathtaking infinity pool in Australia. G-day Group's has immediate plans to increase the number of accommodation, seal some of the roads and create a new reception area. Lake Argyle Resort joins another Kimberley icon, El Questro, in G'day Group's growing portfolio of WA properties, along with Broome Caravan Park, which is currently undergoing a $10 million upgrade.
Aviair and Helispirit to launch new zero-emission fleet
A new innovative partnership will see the introduction of zero-emission flights serving some of WA's most iconic tourism attractions across the Kimberley, Pilbara, Golden Outback and Perth regions. Leading WA-based aviation and tourism businesses Aviair and HeliSpirit have partnered with global company Eve Air Mobility, an Embraer Group, to bring a fleet of up to 50 new zero-emission electric aircraft to WA within the next four years. The electric vertical take-off and landing (eVOLT) aircraft, which can carry up to four passengers, are designed with overhead wings, hosting distributed rotors and rear propeller, enabling them to land and take-off vertically, and offering the convenience of a helicopter with the speed and comfort of a similar sized fixed-wing aircraft. Requiring only a helipad for departures and landings, and being able to provide an emission-free, low-noise solution, it allows the aircraft to be used for both short air transfers and scenic flights to some of WA's most iconic regional tourist attractions. The eVOLT aircraft flights are expected to take off as early as 2026.
eFoiling on the Swan River
Visitors to Perth can now discover the city's newest water sport on the Swan River – eFoiling. The latest trend in watersports that gives the feeling of effortlessly floating over water, Efoil Australia has brought this innovative new water experience to the South Perth foreshore. With no actual surfing experience required, all are welcome to experience the magic of flying on a Fliteboard Air, with 30 and 90-minute experiences on offer from 8am to 5pm every day.
Nullarbor's first EV charging station
Electric vehicles can now cross the Nullarbor, thanks to BiØfil plugging the gap between Western Australia and South Australia on the 90 Mile Straight. Remotely located at Caiguna Roadhouse, the world-first EV station is powered using vegetable oil from roadhouse deep fryers. With electronic vehicles on the rise, the new charging station allows all travellers to enjoy our road trip State.
EVENTS
RAC Karri Valley Triathlon March 18 to 20 | Pemberton | WA's South West
The RAC Karri Valley Triathlon showcases the beauty of WA's South West whilst providing triathletes with a unique racing experience. After swimming in the clean, fresh waters of Lake Beedelup competitors will be challenged by the undulating bike course under the canopy of the Karri Forest and soak up the majestic views and natural charm of the RAC Karri Valley Resort and surrounds during the road/trail run.
Australian Masters Games April 23 to 30 | Perth
Discover the magic of the Australian Masters Games in Perth, where sport, festivities and adventure combine. This week-long festival of sport brings together weekend warriors from around Australia, and the world, to enjoy an extensive sport and social program in an exciting holiday destination. With over 50 sports on offer, including athletics, basketball, softball, dragon boats, baseball and netball – there is something for everyone.
Shore Leave April 27 to May 1 | Geraldton | WA's Coral Coast
Shore Leave showcases the region's seafood, culture and adventure with a jam-packed program of events. Highlights include the Abrolhos Islands Long Table Lunch dining experience, and Beach Price Markets at Fisherman's Wharf, which will feature a diverse range of fresh local seafood for sale, live cooking demonstrations with local well-known chefs such as Brendan Pratt and Melissa Palinkas, pop-up bars and food stalls. Tickets to events are on sale now, with travel packages available.
CinefestOZ Albany April 28 to May 1 | Albany | WA's South West
The CinefestOZ Albany Film Festival will be taking over the city of Albany in WA's Great Southern region from April 28 to May 1, offering a range of live film screenings and special events in the region's cinemas and picturesque venues. The festival program will champion Australian stories and films, with a packed program of feature films, short films, special film events, IndigifestOZ films, and the Cinesnaps school program.
SunSmart Busselton Festival of Triathlon April 29 to May 1 | Busselton | WA's South West
The SunSmart Busselton Festival of Triathlon is entering its 21st year and is an event that is much loved by the triathlon community. This year's event will include the SunSmart Busselton 100, a 2km swim alongside the iconic Busselton Jetty, an 80km cycle through the Tuart Forest and an 18km run along the Busselton Foreshore. The event is open to individuals and teams, and the weekend offers a range of festival events for upcoming athletes, including a SunSmart Kinds Triathlon.
Margaret River Pro April 24 to May 4 – Margaret River region
The 2022 World Surf League schedule has positioned the Margaret River Pro as a mid-season decider, determining the finals fate of the world's top professional surfers. The global surfing event is one of only two Australian events on the prestigious 2022 Championship Tour schedule. The tour consists of 10 events in seven countries, with the Margaret River Pro the fifth and last stop on the first half of the tour, after which the field of 36 men will be reduced to 22, while the women's field will drop from 18 to 10. Only these top-performing surfers will advance to compete for the coveted World Titles in the final five events. Adding to the importance of the WA event, the surfers that make the mid-season cut will also automatically qualify for the start of the 2023 World Championship Tour.
Fremantle International Street Arts Festival April 16 to 18 | Fremantle | Perth
The 2022 Fremantle International Street Arts Festival as animals take over the urban in Wild Freo. A new work designed for family audiences, Wild Freo is designed to reflect on how humans are threatening animals' existence, to inspire hope and spark positive change. Audiences are invited to venture into heritage spaces, parklands and streets all transformed into animal sanctuaries – experience encounters with a blue fin whale, take a breath with an endangered species, or be transported by bird song across Fremantle. Other activities throughout the festival include theatre, puppetry, illustration, sound, music, installation, projections, sculpture, dance, sand art, design and animation.
Taste Great Southern May 5 to 15 | WA's South West
Taste Great Southern is a celebration of the region's incredible food, wine people and attractions, the event program will include more than 30 culinary events over 11 days ranging from long table lunches, unique dinners, degustations, premium pairing events, community markets, live music sessions, wine sessions and more. More than 20 locally acclaimed chefs will head up the program, including local celebrity cook Anna Gare and Amy Hamilton from Liberte in Albany, with events across the Great Southern towns of Albany, Denmark, Mount Barker, Frankland River, Poronjorup, Katanning and Ongerup.
Ampol State of Origin June 26 | Optus Stadium | Perth
One of the nation's greatest sporting rivalries, the Ampol State of Origin will return to Perth in 2022. Game II of the three game series between the New South Wales Blues and the Queensland Maroons at Perth's world-class Optus Stadium, a multi-purpose venue with a 'fans first' approach. Premium hospitality packages are now available, including function packages, open boxes and private suites.