How to Enjoy Maldives for Less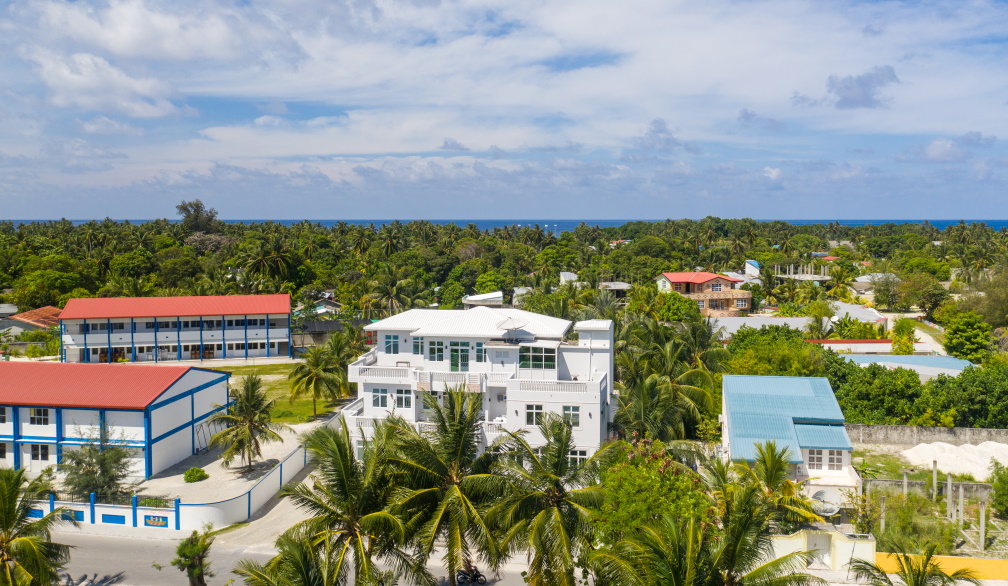 Famous for its unique beauty and synonymous with paradise, the Maldives is a destination that can be enjoyed by everyone - and without breaking the bank. 
Although dotted with luxury resorts, this unique island destination is not just the playground of the rich. With over 1,000 guesthouses and a range of affordable hotels, it could be argued that the best way to see the Maldives is on a budget. Offering a range of options from budget to boutique, each guesthouse and hotel makes for a unique – and truly authentic – Maldivian holiday experience. 
Guesthouses
Staying at a guesthouse on a local island, guests are able to truly immerse themselves into local culture, mingle with locals, shop at local markets, play with local children, and learn about the history of the archipelago. Most local islands also offer a range of water sports, cruises and excursions to nearby islands and sandbanks, making it a perfect option for families, large groups, and those wanting a more affordable and cultural island getaway. 
Hotels
If a hotel is more your speed, a range of hotels at a range of prices are dotted across the local islands. Bigger in size than most resorts, Maldivian hotels still offer access to the turquoise waters and white sand beaches that the destination is famed for. Swim in oceans frequented by whale sharks, turtles, and manta rays, or venture out to get a taste of authentic island life experience. Affordable options will often still include ocean views, water sports, excursions, great dining options, and even infinity pools. 
Resorts
Don't rule resorts out completely if you're traveling on a budget. For anyone who wants to experience the resort life, the best way to save money is to go all inclusive, and to know a few other tricks. There are a number of affordable luxury resorts that often sit closer to the mainland, offering all-inclusive packages that mean you know exactly what you've spent before you even step foot on a plane. Most all-inclusive packages will include amazing dining for the duration of your stay, and some also include extra perks, such as scheduled activities including daily wellness classes, snorkelling tours, sunset beach parties, and even underwater dining. 
To nab a great deal, another way to pay less for a luxe resort is to keep an eye out for new openings. Rates at high end resorts that have no track record or established following are often lower when they first open. Similarly, look at traveling outside absolute peak times. Whilst there's no bad time to visit the Maldives, periods such as Christmas and New Year, and the northern hemisphere winter are often much busier, and more expensive as a result. 
Explore the Maldives
Online:                              https://visitmaldives.com/en
Instagram:                       https://www.instagram.com/visitmaldives/
Facebook:                       https://www.facebook.com/visitmaldives