Caravan Park cliches are a thing of the past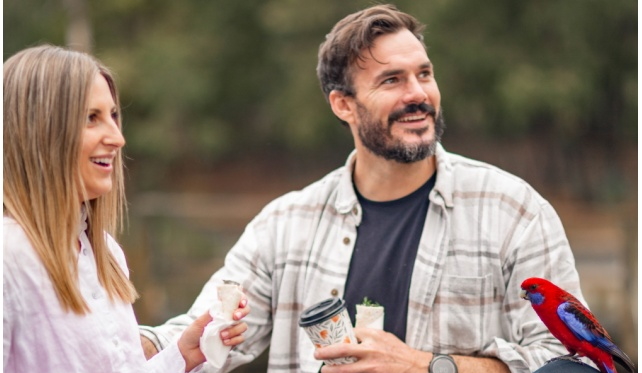 When BIG4 Holiday Parks (BIG4) was established in 1979, the founders had no idea what the future would hold or the experiences they would come to offer its guests.
Memories of jumping pillows and basic BBQs may monopolise the thinking when many Aussies reflect on the caravan park of their childhood summers, but BIG4 has led the way in providing unexpected experiences that dispel clichés.
Sean Jenner, CEO of BIG4, said the parks pride themselves on providing guests more than they anticipate from this style of accommodation.
"Holiday parks have been around for a long time in Australia, but many people don't know how much they've changed in recent years," said Sean.
"Whether couples are looking for next-level luxury in a glamtainer in Castlemaine, or a group of friends are aiming to soak up the sun from a beachfront house in Queensland, BIG4 is there for more than just your typical family holiday.
"With more than 180 BIG4 Holiday Parks around the country, the unexpected experiences are endless. You'll find pet-friendly accommodation in over 50 BIG4 parks around Australia and glamping accommodation options in more than 30.
"COVID-19 has only increased Australians' desire to explore their own country and people are rediscovering the joy of holiday parks. Not only do our parks have options to suit any traveller's needs, but they provide even more."
Parks continue to add more features to entertain and entice guests. BIG4 Bendigo Marong recently became the first holiday park in Australia to introduce a new X-Golf electronic simulator; popular with guests wanting to improve their handicap or try golf for the first time.
BIG4 Yarra Valley Park Lane Holiday Park also recently expanded its offering with the launch of unique tram accommodation; two converted 1930s Melbourne trams equipped to sleep eight in ultimate comfort.
Michael Boyd, Operations Manager of BIG4 Yarra Valley, said that people often don't know what's on offer at their closest BIG4.
"Many people have no idea the extent of our options for their next trip," explained Michael. "We have everything from glamping pods to superior cabins to our new tram accommodation and can find something to suit just about any holiday need."
"We love seeing people rediscover holiday parks and learn to expect the unexpected from their next visit."
To find out more about BIG4 Holiday Parks, please visit: https://www.big4.com.au/