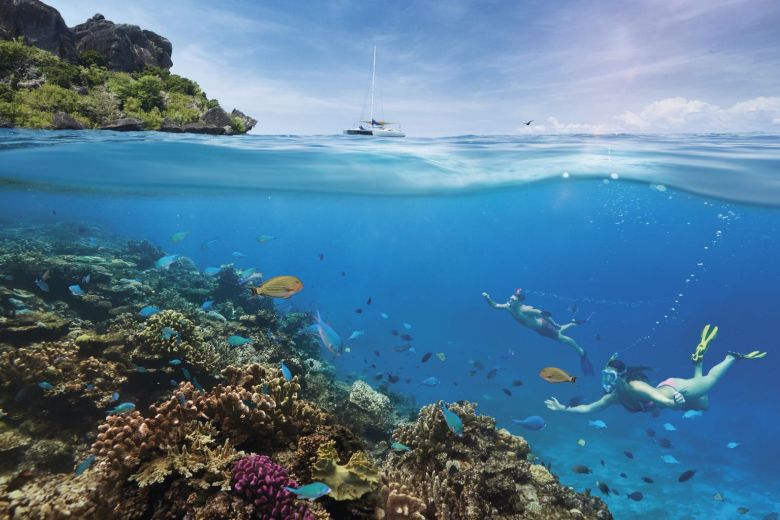 Fiji. It's the blessed archipelago made up of 333 tropical islands, home to turquoise waters, pristine white sand, picturesque palm trees, and a cool ocean breeze.
Often the dreamy default image on a computer desktop, you have probably found yourself staring into a quintessential Fiji island escape, wishing yourself away to the other side of your computer screen.
Well pine no more, pals, as STA Travel is currently offering an incredible package that could see you score 5 nights in paradise, plus flights, from just $859* per person!
Staying at the beachfront Smugglers Cove resort, this place is a treasure chest of fresh and affordable backpacker accommodation in beautiful Nadi Bay.
 Grab a beer at the Ghost Ship Bar, challenge your dorm mates to a game of beach volleyball, or immerse yourself in classic Fijian culture with a traditional singsong.
Looking to splash out on your island adventure? STA Travel is also offering fantastic prices on luxury accommodation packages.
Relax and rejuvenate like never before at the luxurious 5-star Outrigger Fiji Beach Resort for 5 nights from just $749 per person including breakfast! Immerse yourself in the serenity of this exquisite seaside setting, with sweeping views of the ocean, surrounded by tropical gardens.
Be pampered with signature Talai butlers, traditional bure bungalows, Meimei nannies on hand or at the hilltop Bebe Spa Fiji.
Looking for something a little more remote? The Westin Denarau Island Resort & Spa could well be for you! A place where five-star comfort harmonizes with lush tropical surroundings, you could pick up 5 nights including breakfast from just $725 per person!
Keen to start the adventure? For more information or to book, head to right here.
Subject to availability. Terms and conditions apply. To book your next adventure, visit an STA Travel store or call 134 782.
*Calculated on a Jetstar flight departing from Sydney to Nadi, from February to July 2020.